How can I be sure
the next earnings season will be worth it?
Here's why…
Big wins happen over and over again!
For example, during a few weeks at another time of the year, the calendar and the algorithm helped me reel in a string of high-profit trades!
Just a few examples:
NVDA: 46.67% in one day
AMAT: 53.61% in one day
CRWD: 23.75% in one day
DIS: 64.17% in one day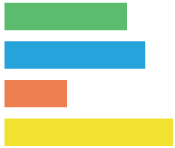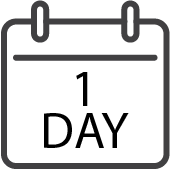 Impressive, right?
The 12-Month Income Calendar, backed by algorithmic intelligence and years of trading experience, will be Your Secret Weapon, helping you to profit from the chaos and uncertainty, reaping returns as high as 805%* or more.
At this point, you may be asking…
Does it work during earnings seasons only?
That's a common question.
Don't worry; my powerful system identifies lucrative trading opportunities throughout the year, even during "non-earnings" seasons.
Most companies release earnings reports during the traditional earnings season, yet many provide reports for stockholders during "non-earnings" seasons.
That means you can take advantage of trading opportunities all year long if you can anticipate these "off-season" reports.
And with my 12-Month Monthly Income Calendar, you'll know precisely when those reports will be released… months in advance!
But knowing the dates is only HALF the equation.
That's why Earnings Power Trader (EPT) combines the monthly calendar with my AI-powered algorithm to hunt down high-potential stocks backed by solid annual earnings reports.
Several off-season wins:
AAPL: 34.69%% in 1 day
MSFT: 26.14% in 1 day
HAL: 21.79% in 4 days
JPM: 25.98% in 5 days
TSM: 23.75% in one day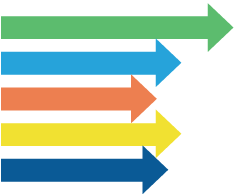 See how fast those trades delivered? And all in the same month!
Sometimes, I'm still amazed at how fast my algorithm picks great trades!
Your key to consistent income - from anywhere!
The EPT system is super simple and designed for self-directed traders wanting to generate a part-time or full-time income trading stocks from home or anywhere else in the world.
That's right! With this system, you can make money from home, your office, or while soaking up the sun beside the pool or beach.
All you need is a device with internet access, like a laptop, tablet, or smartphone, and you can start racking up gains!
Follow the calendar and mirror my trades. And if you want, you can watch as I trade in real-time with my own money.
I believe in complete transparency. Unlike many so-called "stock trading experts," I put my money where my mouth is.
The proof is in the profits…
1743 winning trades since Jan. 2020
As I said before, I use the EPT system daily and use my own money for each recommended trade. I always have skin in the game!
That means when I win, YOU WIN!
From January 2020 to today, my system has pinpointed 2052 trades. Of those, 1743 were winners. That's an 84.94% win rate!
Imagine this scenario…
If you had started with $100,000 in January 2020 and mirrored all the trades I recommended, you would have added $805,292 in profits to your trading account.
Yes, you can do this!
Let me make this crystal clear…
Anyone with a trading account with a few thousand dollars can leverage EPT to score more winning trades every month!
Bull markets. Bear markets. Volatile markets. Steady markets. It doesn't matter; you can still use my system to rack up small, medium, and large gains!
Best of all, you won't be alone. I'll guide you every step of the way!
Join me in the trading room and watch what I do. You can mirror my trades or make your own moves, whichever you prefer.
Our Live Trading Room Performance Details As of November 29, 2023
Average Return Per Trade:
37.68%
Total Gain Per Share:
$2,684
Winning Trades
1743
Losing Trades
302
Breakeven Trades
7
Winning Trades Percentage
84.94%
Backtest Initial Capital
$100,000
Backtest Final Capital
(Trading 300 Shares of Stock or 3 Options Contracts Per Trade)
$905,292
Backtest Net Gain
$805,292
* Backtest Results assumes starting with a $100,000 trading account and trading each Tradespoon Live Trading Room Trade since January 2020 with 300 shares of stock or 3 options contracts per trade.
* The performance data is for educational purposes only and the opinions expressed are those of the presenter only. All trades presented should be considered hypothetical and should not be expected to be replicated in a live trading account.
Since January 2020, my AI-powered Earnings Power Trader (EPT) system has executed 2052 trades with an impressive 84.94%* win rate. If you'd started with $100,000 and followed my recommendations, you'd be sitting on $905,292 today.
Here's the best part…
You don't have to be a trading expert. With EPT, you can score consistent wins, whether the market is up or down, volatile or steady.
The EPT system is as easy as 1, 2, 3!
1. My algorithm scans the markets for prime trading opportunities and builds a curated watchlist I release to members every Sunday. These picks are checked against a list of companies that are expected to release earnings reports soon.
2. During earnings seasons, I send up to 5 trades with specific entry and exit points directly to your email inbox. Or via SMS, if you prefer. Using the same strategy, I'll send you up to 5 weekly trades during non-earnings seasons using the same strategy.
3. Twice a week, join our live trading sessions to deepen your trading knowledge and optimize your performance.
And don't worry about staying glued to your screen. EPT does the heavy lifting, leaving you to execute trades in just a few minutes a day.
How To Get My 12-Month Monthly Income Calendar
Free
Now, for the really good news…
When you join today, you'll get full access to our powerful Earnings Power Trader system at a fraction of the cost.
And as a special incentive, I'm giving you an extra $150.00 OFF the already discounted membership.
Just remember. This opportunity is about much more than the Free Monthly Income Calendar, which I'm going to give you just for trying this service.

It's about much more than that!
When you join today, you'll become an official member of the Earnings Power Trader service and its fast-growing community of like-minded traders.
| | |
| --- | --- |
| With your membership, you'll receive a carefully curated watchlist every Sunday. This watchlist reveals specific entry and exit prices for every trade I recommend. | |
| | |
| --- | --- |
| You'll also have access to live trading sessions and a wealth of educational videos that will supercharge your trading success and profits! | |
Why choose Earnings Power Trader?
Let's face it: there are lots of trading services, but not all are created equal.
Here's why Earnings Power Trader is the hands-down best choice:
AI-Powered Profits: My algorithm scans the market for you 24/7, taking the guesswork out of trading. It's even working while you sleep.
Expert Advice & Guidance: I trade with you with my money, providing real-time access to my live portfolio. When I win, you win!
Predictable Trading Schedule: The "12-Month Income Calendar" helps you plan trades in advance, maximizing your gains.
Profit From Market Uncertainty: Now, you can profit from any market conditions, from bull to bear to volatile, and you'll have lots of opportunities.
Proven Track Record: Since January 2020, we've posted an 84.94% win rate. Starting with $100,000, you would have netted $805,292(hypothetically.)
Year-Round Opportunities: While especially effective during earnings seasons, EPT works for you all year long.
Live Trading Sessions: You'll have exclusive access to live trading sessions,
real-time portfolio views, and daily videos. You can also join me and the other members in our vibrant Discord Community to talk strategy.