How My AI-Powered Hedge Fund Strategies + Profit Accelerator
Trader Can Help You Pick More Winners in Crazy Times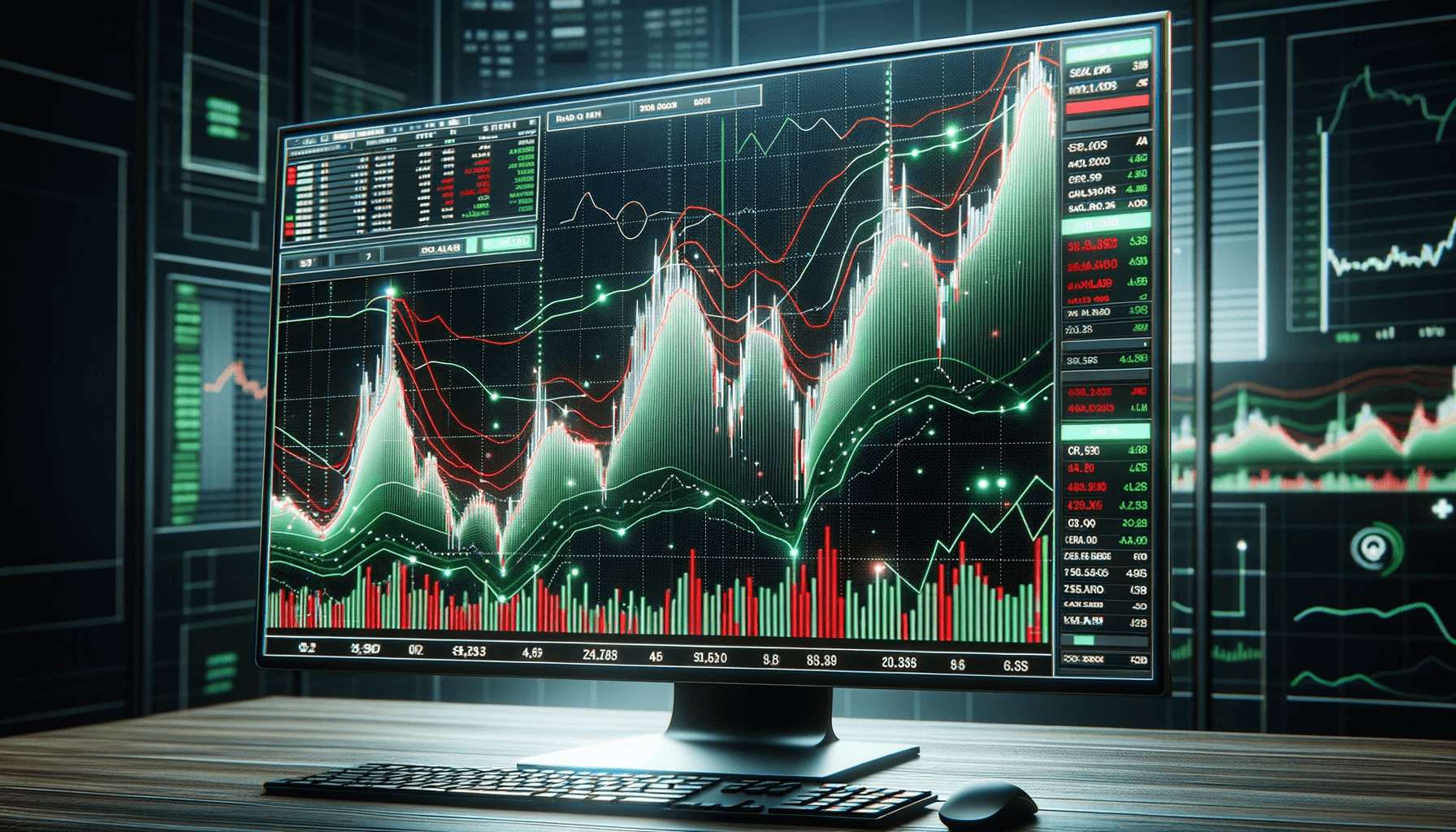 I think we can all agree that the stock market feels like a wild rollercoaster ride lately.

Lots of stuff is happening: relentless inflation, high interest rates, a looming recession, and escalating conflicts in places like Ukraine and The Middle East.

And then, of course, China is a rising threat to US power and influence.

Everything's changing so fast, it can get downright confusing!

These days, trading and investing are like trying to find your way in a big, twisty maze without a map.

But don't worry!

I've developed a special AI-powered algorithm that can help self-directed traders like you and me make smarter choices.

And it can help us make them faster than you can imagine.

Now, this isn't magic. And it's not for those hoping to become overnight millionaires.

But if you want to make more winning trades - and be smart about it, my AI-driven algorithm, plus The Hedge Fund Mindset, will empower you to pivot, protect, and profit from all the chaos and uncertainty.

Here, let me give you a sneak peek into what's possible.

Thanks to my AI-powered algorithm, I've found countless ways to make money even when times were tough.

Remember when people were scared Europe might run out of oil because of Russia?

My algorithm told me to trade a stock named XOP four times in just one month.

And every time, I made money!

+29.67% in one day
+71.82% in 3 days
+157.73% in 6 days
+29.67% in less than a day!
But this isn't just about oil stocks. My system finds all kinds of stocks. When tech stocks were going haywire, the algo showed me how to make money with symbols like HPQ and AAPL.

And when everyday commodities like gold and silver get more expensive or drop, my algorithm uncovers opportunities.

One time, it told me to buy and sell SLV, and in just one week, I racked up a juicy 137.41%** profit!

While most traders panic when the market goes wild, I find tons of great opportunities!

The challenge is spotting and pinpointing them. Most traders either overlook them or get in too late.

But with my AI algorithm and hedge-fund strategies, I'm ahead of the curve. That's why I spot lots of potential winners that I personally trade and share with members of Profit Accelerator Trader.

As you'll soon see, there are always plenty of winning trade opportunities - even in turbulent markets.
The AI Algorithm Helped Me Profit During The Roller-Coaster
Market During The Pandemic. Here's how...
Remember in 2020, during COVID, when the stock market turmoil had everyone on edge?

You know, back when the market took a nose-dive, plummeting by 33.92% in one month?

Even during all the chaos, my AI trading algorithm helped me rack up some unexpected wins.

Check out these gains:
February 19th with VRTX: +100.00%
February 26th on UNG:+97.73%
March 6th with SPY:+213.95%
March 9th via XLU:+195.63%
March 20th back at SPY:+119.17%
While most traders and investors were biting their nails, my AI-driven approach was unearthing trades with massive gains!

The bottom line? There's always a winning trade out there. And with my algorithm, there is usually more than one.

Now, I know skeptics might think I'm just shining a spotlight on a few wins and pushing the losses under the rug.

Valid point. Consider this: I made 2052 trades during that intense period, and 1743 were winners.

That's a 84.94%* win rate, with an average of 37.68% per trade.

And by the way, I always trade with my own money. Always have and always will. I firmly believe in my trades, so I put my own cash on the line.

Now, let's talk about the real star of the show: my AI trading algorithm.

Since its inception, it's been serving up sizzling trades like:
+157.73% in 6 days on XOP
+227.40% in a day with GOOGL
+197.57% in 3 days via PFG
Those are just a few examples.

Here's the kicker: From January 1st, 2020, until now, my running win rate is 84.94%!

If you had put $100,000 on all my trades from the start of 2020, you'd be looking at a staggering $805,292 today!

8 of every 10 trades I've made with this algorithm have churned out a profit. Think about that for a second.

Now, take a look at these stats...
Our Live Trading Room Performance Details As of November 29, 2023
Average Return Per Trade:
37.68%
Total Gain Per Share:
$2,684
Winning Trades
1743
Losing Trades
302
Breakeven Trades
7
Winning Trades Percentage
84.94%
Backtest Initial Capital
$100,000
Backtest Final Capital
(Trading 300 Shares of Stock or 3 Options Contracts Per Trade)
$905,292
Backtest Net Gain
$805,292
* Backtest Results assumes starting with a $100,000 trading account and trading each Tradespoon Live Trading Room Trade since January 2020 with 300 shares of stock or 3 options contracts per trade.
* The performance data is for educational purposes only and the opinions expressed are those of the presenter only. All trades presented should be considered hypothetical and should not be expected to be replicated in a live trading account.
Busting The "High Risk, High Reward" Myth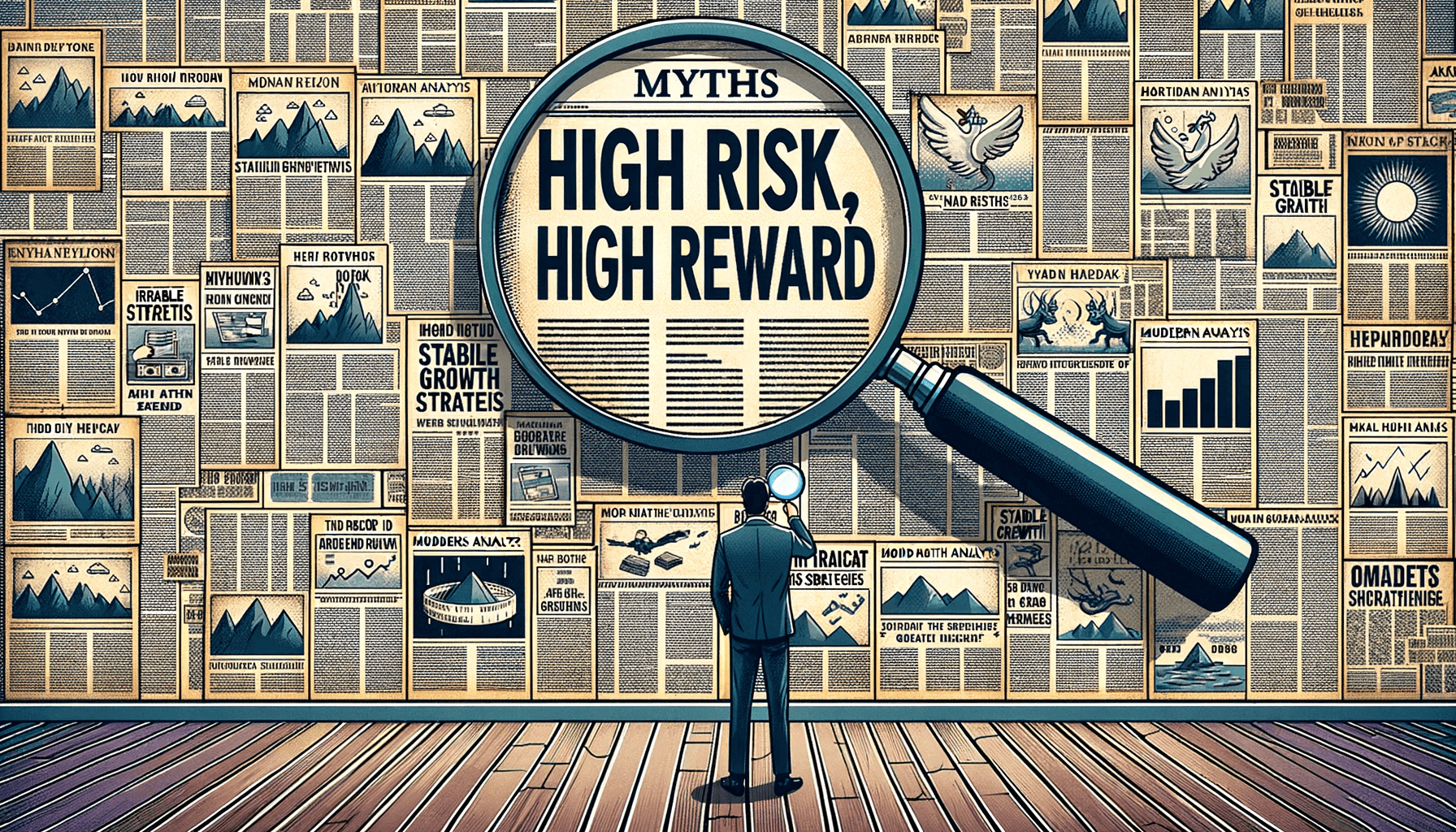 We've all heard the cliche, "To win big, you gotta lose big."

You mention to someone that you scored triple-digit returns, and they first say, "Okay, but what's the catch? How much did you lose?"

Here's the thing: With my AI-powered trading algorithm, I don't have to play by the usual rules.

The beauty of my algorithm isn't just its ability to spot winning trades. No, it has the ability to sidestep those hefty losses while chasing solid wins. That's what sets it apart from the rest.

And the best news? You have a chance to tap into this game-changer, too!

Now, you can trade knowing that you're leveraging a system that's had my back through thick and thin, boasting a win rate of 84.94%+ through market highs and lows.

Big-shot investors have fancy software platforms at their disposal. But, if you, the everyday trader, want a piece of that algorithmic action, it's going to set you back $10,000 or more.

The good news for you is I have a different vision.

My goal is to level the playing field by bringing this cutting-edge technology and proven hedge-fund strategies to traders like you without burning a hole in your pocket.

As for the success stories of traders who've ridden the wave with my system? Well, I'll let them do the talking...
Learn more →