Introducing Profit Accelerator Trader by YellowTunnel — Juicing up your portfolio with "Schwab on Steroids"
The gurus like to pack their advisories with tons of features to distract you from the fact that they aren't making you much money.
However, when I founded YellowTunnel, I had a different idea: put the focus on the trades.
You're not looking for a bunch of extra reports and information that you could easily Google. You want:
Access to a sophisticated trading algorithm that gives you the power to make winning trades repeatedly, regardless of the state of the market
Access to a trading system with a consistent 84.94%+ win rate*
Unlimited access to monthly training resources, including videos and newsletter updates designed to help you bank more gains and put this knowledge to work in your own trades
And most importantly: Access to a system that does all of this while handing you back your time — so you can spend it doing what you want to do instead of managing your portfolio constantly
That's why I developed Profit Accelerator Trader.
With a membership to Profit Accelerator Trader, you get access to my proven, powerful, algorithmic trading system… an asset that you can put to work immediately to juice up your trading.
This powerful tool has helped me to become a more profitable trader and has given me the freedom to own multiple homes and to take trips around the world.
And I'm letting you use it yourself.
Every month, you get 4 trade recommendations. Each step you need to take is laid out in detail, with the entry and exit strategies laid out before you.
All you do is log into your dashboard, take those recommendations and make your picks, and then you are free to step away.
While you're spending time with your family… or watching TV… or getting in a quick nine holes… or traveling the world… or just preparing for another week, the Profit Accelerator Trader system is handing you those winning trades and pumping value into your portfolio.
No more hours wasted watching the pundits argue on CNBC or Fox Business. No more expensive subscriptions to a bunch of other services run by so-called "experts". No more sweating over the doomsday headlines in the Business section.
Just the right picks placed in your lap. Make the trades and move on.
You'll get access to nearly 50 trades per year. Make the ones you want, and ignore the ones you don't.
The Profit Accelerator Trader algorithm is an improved version of an algorithm that helped me turn a $100,000 account* into $805,292. That includes the losses.
What would you do with that extra money — now that you have all this extra time?
So, you're probably assuming…
Normally, such a powerful trading tool would come with a massive price tag.
One of the more popular trading software subscriptions costs $1,500 a year.
And they can't boast a 84.94%* win rate, either.
Profit Accelerator Trader gives you access to that win rate.
And it won't cost you $1,500.
A full-price membership to Profit Accelerator Trader is only $394/six months… but that's not what you'll pay.
I don't want you to have any excuses to miss this opportunity.
This is a life-changing asset that you can use every week to juice up your trading.
So you aren't going to pay the sticker price.
Today, I want to offer you a huge Charter Member Discount that will make this opportunity a no-brainer for you.
When you sign up for a Profit Accelerator Trader Charter Membership today, you'll get:
Full access to my Profit Accelerator Trader system
The algorithms that power a 84.94% win rate on your trades
Four to Eight monthly trade recommendations using stocks
Portfolio hedges using QQQ and SPY options
Access to real-time trading SMS alerts so you can time your trades right alongside me
Access to our complete knowledge database
Unlimited access to the training library of past sessions
And most importantly: Access to a system that does all of this while handing you back your time - so you can spend it doing what you want to do instead of managing your portfolio constantly
All of this can be locked in for an extra special Charter $100 off discounted rate of (not $197/three months) $97/three months — that's 50% off the price of a regular membership.
And that's not all you're going to get, either…
Lock in your membership today, and you'll get all of these bonus reports focused on how algorithms like Profit Accelerator Trader can help you zero in on the best trades in today's hottest markets…
AI Identifies 3 Inflation Beating Blue Chips Set To Double In 6 Months Or Less. If you think big-name stocks are already too large to rapidly double, you'll want to read, and perhaps act on, this surprising report.
AI's Take On Generative AI And How To Safely Rake In Massive Returns On Other AI stocks. Is it really a crazy bubble or will these three or four newcomers go on to remake the world's order?
AI's Clear-Eyed View Of The 3 Best EV Stocks. Like it or not, pot and related investments are here to stay. This special report investigates five of the most promising ways to cash in.
AI Names The 5 Best Bio-Tech Startups. From a spit test for cancer to a shot that helps your body re-grow nerves along your spinal cord, these new advances in the world of medicine blur the line between biology and technology—to help restore, improve and extend our lives. And they are an investor's dream!
AI Names 5 High Yield Dividend Stocks To Double Or Triple Your Monthly Income. With interest rates not equal to today's inflation rate, high-yielding stocks can be welcome trades for income-starved investors. In this FREE special report, you'll find details on great stocks with high yields and reliable dividends.
That is a lot of value for just $97 during these uncertain times.
Even with all this value, are you still hesitant to click that "buy" button?
Two reasons you can trust Profit Accelerator Trader
We stand by our platform and proprietary technology. In fact, we are so confident you'll love it, we offer a 30-Day Guarantee. If you decide to cancel within your first 30 days (for any reason), we will refund your entire payment.
Try all of the robust features and tools on for size. If it's not what you imagined — or if you don't think it's "your cup of tea" — simply let us know within the first 30 days and we'll refund every penny.
No hassle… no hard feelings. We're that sure you'll love it.
But that's not all…
There are so many gurus and trading "experts" who try to sell you their services while they make other trades in secret.
Not me.
I put my money where my mouth is.
If I'm recommending a trade to you — that means I'm making the trade too.
I drink my own Kool-Aid.
I buy into my own hype.
…you get the idea.
I'll never recommend a trade to you that I'm not also risking with my own money. And it should go without saying: I hate to lose money.
If you join Profit Accelerator Trader today, you're going to trade alongside me.
We'll be in this together every step of the way.
What putting your trades on steroids can do…
As you've seen, we keep piling on more and more winners.
This steroid-infused trading tool shows no sign of slowing down.
That's why I can continue to travel the world, visit exotic locations, bring my family along, and build memories to last a lifetime…
It's your turn to join us - and membership is only (not $197/three months) $97/three month. Your membership is protected by our 100% 30 day money-back guarantee.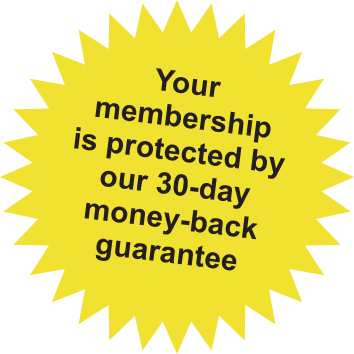 What are you waiting for? Click the button below and lock in that discounted first year, and get immediate access to the full power of Profit Accelerator Trader and its winning algorithms.
I'm already making my money with it. Join me.
Best,

Vlad Karpel
Founder and Chief Investment Officer