You're invited to join Vlad Karpel's research advisory service
Act now before this special offer expires
"Schwab on Steroids" Gives You Wall Street's Algorithmic Advantage
Thousands of Other Traders are Already Taking Advantage of This Superior Computational Power
You can get access to "Schwab on Steroids" inside Yellow Tunnel's Profit Accelerator Trader.
Here's what a few of our subscribers have to say…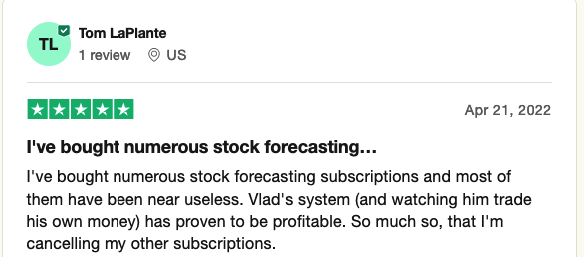 Right Now, You Can Get Access for Half-Off
Remember, the regular price for this service is $394/six months.
But if you decide to join today, your Charter Membership is only $97 for the first three months. Your membership will automatically renew thereafter at $197/six months. That's half-off the regular price and your Charter Membership is protected by a 30-day cancellation 100% money-back guarantee.
To put that into perspective, "Schwab on Steroids" turned a $100,000 account into $734,478 in the first 3 months of 2023!
Here's a Breakdown of Everything You'll Get Today:
Charter Member Discount:
Half-Off my Profit Accelerator Trader membership.
Bonus Report #1:
AI's Blue Chip Darlings - Set to 2x in 6 Months or Less
The blue chip stocks are filled with rapid growth potential. Inside you'll discover how to find them with AI.
This is one of the best uses of AI I've ever come across.
Bonus Report #2: Crypto Takeover:
AI's Analysis on Digital Money
Cryptocurrency is a new form of money. And this new money could shift the global monetary system as we know it.
AI algorithms are analyzing the data… and all the data points to one conclusion.
Bonus Report #3:
AI's Top 3 EV Stocks
An investigative tell-all on the top companies in the EV space. The future of transportation has begun… and we're already positioning our portfolios.
Bonus Report #4:
Top 5 Bio-Tech Startups with Algorithmic Certainty
These companies are discovering breakthroughs like spit tests for cancer detection… and re-growing spinal nerve cells. And the algorithms are now supporting the stocks.
Bonus Report #5:
Monthly Dividends Boosted by AI
Inside you'll discover how to bypass rising interest rates and inflation by using high-yield stocks.
Member Exclusive
Daily Live Trading Rooms
Trade alongside me every single day inside the live trading room.
Member Exclusive
SMS Trade Alerts
I will send you a text sms whenever it's time to enter, exit, or adjust a trade. Just make sure to have your trading app installed on your phone, and you'll be able to trade anywhere.
Exclusive Member Trade Recommendations
As an exclusive member I will give you four to eight trade recommendations per month.
All This (and more) is Waiting for You… and You Can Get it Half-Off.
Fill out the Form to Get Started.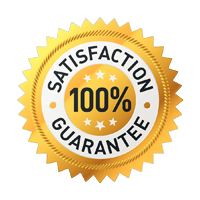 Special 30-Day, 100% Satisfaction Guarantee
You'll have the next 30 days to look over everything you get today. If you don't like it, just reach out to my team. You will get a 100% refund... no questions asked.
✔ Yes, Vlad!
I understand that if I sign up today for Profit Accelerator Trader, I can join at a fraction of the normal price… plus get several bonus gifts that are only available right now.
I'm ready to join your research advisory service and take advantage of your algorithm's 84.94%+ win rate.
I also understand that this offer expires soon and I need to take advantage of it immediately in order to get all the benefits below…
HALF-OFF the price of a regular membership
Full access to the Profit Accelerator Trader system
5 Special Reports detailing AI's biggest investing breakthroughs
Daily live trading room
Daily email updates
4 to 8 trade recommendations per month
SMS trade alerts whenever we enter a new position
Newsletter updates
Video updates
And more!